Events in the Pagony
Pagony is a real "event paradise". The huge space provided by the Park is perfect for holding bigger events and family days. Even 5,000 people can enjoy themselves on an outdoor event, while our parking lot is spacious. Our private room, restaurant, covered terrace and special event tent, and our conference hall equipped with state-of-the-art technology, which can be separated into smaller rooms, provides an ideal venue for a wide range of events, whether it is a business event or an event for friends and family.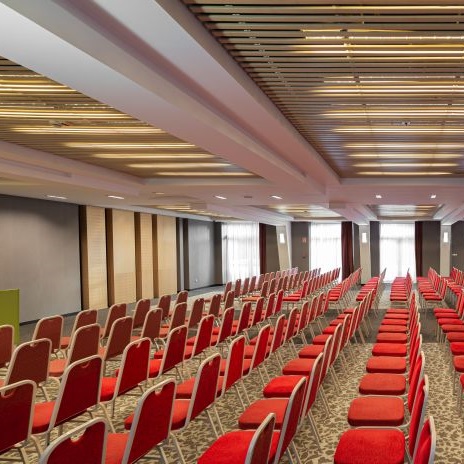 Conference
In addition to tasty food, delicious drinks and great company, the spectacular venue is also essential for a high-quality event.
Details
Weddings
The young couple should glow with happiness, while we guarantee elegance and highest quality. Pagony has everything for a perfect wedding.
Details
Open - air stage
A unique stage built from wicker with a seat capacity of 500 persons and the connected 1st class service unit are waiting for our guests.
Details
Our event rooms
Name of the room
Theatre
Banquet
Standing reception
School desk
U form
Floor area
Natural light
Darkening
Air conditioning
1st room
130 persons
90 persons
170
persons
70 persons
60 persons
160 m2
2nd room
140 persons
100 persons
190
persons
90 persons
80 persons
170 m2
1st and the 2nd rooms connected
300 persons
180 persons
300
persons
200 persons
330 m2
3rd room
60 persons
40 persons
70
persons
20 persons
40 persons
70 m2
4th room
60 persons
40 persons
70
persons
20 persons
40 persons
70 m2
Restaurant
150 m2
Panorama room
80
persons
40 persons
110 m2
Event tent
350 persons
220 persons
400
persons
200 persons
450 m2
Ask for request for your event
References, partner companies